Construction Training Overview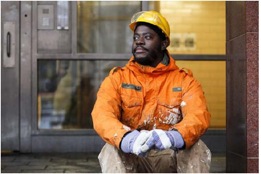 The NYCHA Resident Training Academy (NRTA) Construction training program  prepares NYCHA residents to enter the skilled trades and work with construction contractors. Trainees receive the skills and certifications to work in trades such as asbestos abatement, laborer, carpentry, painting, plumbing and electrical work. Graduates receive job placement assistance for up to one year; they are placed in short-term and long-term jobs with NYCHA contractors and affordable housing developers in various construction trades.
The NYCHA Resident Training Academy has partnered with  Building Skills NY, Nontraditional Employment for Women (NEW) and  currently partners with New York City College of Technology (City Tech) to connect residents to employment based construction training opportunities.  
Training Partners include:


Recruitment is open.
To qualify for training, you must:
Be a NYCHA resident – on the lease
Be 18 years of age or older
Have valid working documentation
Be able to work for 8 hours on your feet
Be able to pass a drug test
Be able to pass the TABE test at a 7.0 reading/math level
Have a High School Diploma, or GED
In this FREE construction training, participants can currently gain:
8 weeks of full-time training
OSHA 30 Certification (NEW!)
16 hr. Suspended Scaffolding
4 hr. Asbestos Awareness
4 hr. Confined Space Hazard Awareness
Return to the NRTA main page.