Food Business Pathways
This innovative FREE business accelerator program empowers NYCHA public housing residents and NYCHA Section 8 voucher holders to start and grow food businesses as part of New York City's efforts to support entrepreneurs in the city's neighborhoods and communities.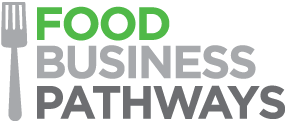 The NYCHA Food Business Pathways (FBP) program is a collaboration between the NYC Housing Authority's (NYCHA) Office of Resident Economic Empowerment & Sustainability (REES), NYC Department of Small Business Services (SBS), Citi Community Development, Hot Bread Kitchen, Start Small Think Big, other kitchen incubators, and REES zone partners around the city.
Residents who are accepted into the program receive:
A FREE 10-week intensive business course tailored specifically to meet the needs of NYCHApreneurs (NYCHA Entrepreneurs) with a passion for the food business.
FREE food handler's license and business incorporation.
Group and 1-on-1 business coaching designed to move  business forward.
An opportunity to compete for the chance to receive 1 of 4 FREE incubator spaces, for five months, as they work to operationalize their education. All participants will receive assistance to secure alternative space in which to operate their food businesses.
The goals of the program are three-fold:
1.    To assist NYCHA residents in becoming "incubator-ready."
2.    To strengthen the connection between NYCHA businesses and New York City's economy through streamlined links to industry-specific resources and customized curriculum.
3.    To systematize assistance to NYCHApreneurs
Application and Selection Process 
Food Business Pathways has a competitive, multi-step application process.  Applicants are evaluated on their qualifications and demonstrated interest. Learn more about the process for application & selection.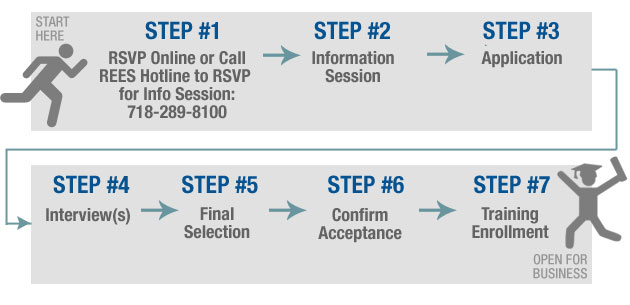 Participants are selected through a competitive application and interview process that involves all program partners. Selections are based on business history, business plans and references, and applicants who demonstrate "entrepreneurial spirit" during in-person interviews.
Minimum Basic Requirements
Be a NYCHA public housing resident or a NYCHA Section 8 voucher holder 18 years of age or older
Be able to attend all program sessions from 6:00pm to 9:00pm for 14 sessions over 10 weeks*
Have a passion for the food business**
* Travel, childcare and other logistical issues must be resolved prior to enrollment into the FBP.
** Passion can be showcased through existing food sales, training, work history, etc.
2017 Recruitment Dates
Dates are subject to change.
| | | |
| --- | --- | --- |
| Cohort | Application Available | Start Date |
| 6 | Closed | Closed |
| 7 | Closed | August 2017 |
2016 Recruitment Dates
| | | |
| --- | --- | --- |
| Cohort | Application Available | Start Date |
| 4 | Closed | Closed |
| 5 |  Closed | Closed |
2015 Recruitment Dates
| | | |
| --- | --- | --- |
| Cohort | Application Available | Start Date |
| 1 | Closed | Closed |
| 2 | Closed | Closed |
| 3 | Closed | Closed |
If you're interested in getting connected to other Resident Business Development (RBD) resources, click here to RSVP to the next RBD orientation.
Please visit the REES calendar for additional REES opportunities.