Free Tax Prep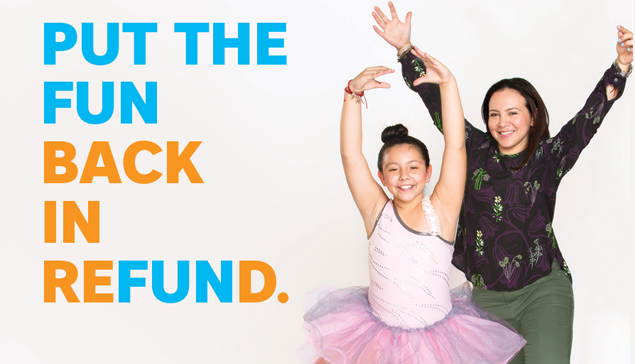 Food Bank For New York City has partnered with
NYCHA's Office of Resident Economic Empowerment and Sustainability (REES) to offer 
FREE
 tax prep services to NYCHA public housing residents and NYCHA Section 8 voucher holders through the
Virtual Volunteer Income Tax Assistance (VITA) program
.
These tax prep services are fast, FREE, local and available to anyone earning $55,000 per year or less. 
Free tax preparation and e-file services are available at select NYCHA community centers and Jobs-Plus sites starting the week of January 28th to April 12, 2019.  
Benefits of using Food Bank's tax prep services:
With Food Bank, FREE means free. You won't spend a percentage of your refund to get your taxes done. No hidden fees.
Food Bank uses IRS certified and trained tax preparers who maximize your refund.
Food Bank protects your data.
Every tax return receives a complete quality review before final submission.
Food Bank provides year-round audit assistance if needed.
What is Virtual Tax Preparation? – At select NYCHA and Jobs Plus locations, an intake coordinator scans your tax documents, returns them immediately and your tax return is completed remotely by a Food Bank IRS-certified tax preparer. Virtual VITA is extremely fast and saves you time.
What documents do I need to file taxes? – Click Here
Note: IRS Refund Delay and Alert about "Early Refund" Products
Due to a new law, the Internal Revenue Service (IRS) must hold your refund until mid-February 2019 if you claim the Earned Income Tax Credit (EITC) or Additional Child Tax Credit (ACTC) — even the portion not associated with EITC or ACTC. However, the IRS also advises filers not to count on actually seeing their refunds until the week of February 27, 2019.
Beware of paid preparers that advertise "express refund advances" or "refund anticipation checks," which cost a lot and lower your refund amount.
Below are the 2019 Virtual VITA locations.
Please click the (+) sign for each borough to see the full list of sites.
Bronx
Brooklyn
Manhattan
Queens
Staten Island
For additional free tax prep locations citywide – Click Here.
Supported by: