Connect to Services Using Opportunity Connect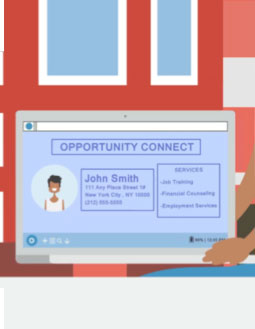 If your goals include getting your financial house in order, NYCHA can help. Did you know that NYCHA residents can now go online to request an appointment for a free one-on-one session with a certified financial counselor?
This is a new feature of the NYCHA Self-Service Portal, called Opportunity Connect. Opportunity Connect is a part of Doorways to Opportunity – a $1.4 million investment in New York City public housing residents by Citi Community Development. The new self-service feature is free and easy to use. Authorized NYCHA residents and NYCHA Section 8 voucher holders ages 18 and up can log into Opportunity Connect to make a self-referral.
Financial counseling, which is offered for free through the New York City Office of Financial Empowerment's Financial Empowerment Centers, is the first service to be made available on Opportunity Connect. Additional services in the areas of job training, adult education and business development are also available.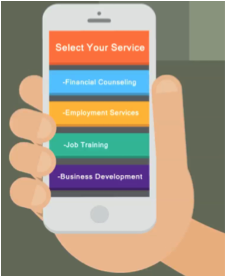 After logging in, residents will answer a few simple questions about the type of service they are seeking and then they will be matched to a trusted and vetted REES Zone Partner who offers the services they need. Residents and providers are matched electronically based on location or zone.
As part of NextGeneration NYCHA, Opportunity Connect is an example of NYCHA's efforts to connect residents to the best social services available, and in many cases, located right in your own neighborhood.
For residents who may not have access to a computer or smart phone, referrals to REES Zone Partners who can assist with employment, adult education and training opportunities are available at your Management Office by speaking with your Housing Assistant and asking for a referral or by calling the REES Hotline at (718) 289-8100 and making an appointment for a REES Information Session.
Get started today by visiting Opportunity Connect!
Supported by: