Careers Begin at Jobs Corp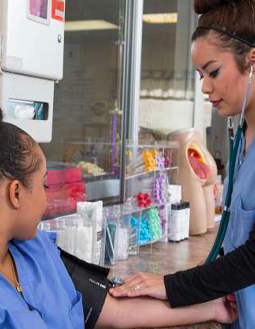 Job Corps is a free education and vocational training program. NYCHA residents are encouraged to apply to learn a trade, earn a high school diploma or GED/TASC. Program participants are paid a monthly allowance and receive job placement services, as well as career counseling and transition support for its graduates. Meet Career Counselors, take community college classes and participate in work-based learning experiences!
To enroll in Job Corps, you must meet the following requirements:
Be age 16 to 24
Be a United States citizen or legal resident
Meet income requirements as determined by the U.S. Department of Labor
What kind of career opportunities are attainable through job corps?
Construction – Building Construction Technology
Finance and Business – Office Administration
Health Care – Clinical Medical Assistant
Homeland Security – Security and Protective Services
Hospitality – Culinary Arts
Information Technology – Computer Technical A+, Computer Technician Network+
Join Job Corps today! Register for an upcoming information session.