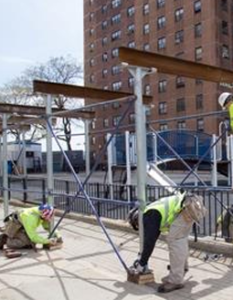 As a New York State Department of Labor approved Direct Entry Pre-Apprenticeship program, t
he NYCHA Resident Training Academy (NRTA) can help you launch your construction career.
You can enjoy the rewards of a construction career and become a
Laborer, Roofer, Carpenter and more.
 Become a union apprentice with the NRTA. The first step is to register for the TABE test.
Read more