Information on upcoming Janitorial classes!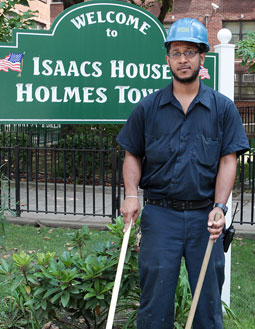 The NYCHA Resident Training Academy (NRTA) Janitorial Training.
Program selection is competitive and TABE sessions fill up very quickly.  If you are interested in applying, register for a TABE exam !  The NRTA aims to prepare residents for long-term success and provides job placement opportunities. REES works with successful graduates of the Academy with job placement assistance by providing jobs with career paths.
Legal NYCHA Residents are eligible to apply for FREE training in the Janitorial training track! 
Visit the NRTA main page for additional information on the different training tracks, details on the application process, and details that can help you as you apply.
To apply, RSVP online or call (718) 289-8100 to RSVP for the next available TABE session.