Turn Your Creative Passion into an Online Business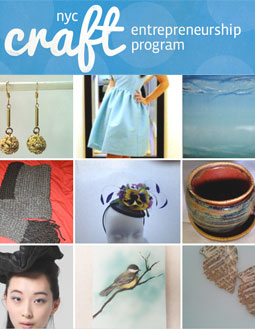 Why not sell your unique creations to the world and earn more income?
How many times have you thought about selling your custom-made jewelry or decorative home items? If your friends and family are already customers, you're probably on to something big.
Don't miss another sales opportunity! 
In partnership with Etsy, a leader in e-commerce for creative entrepreneurs, the New York City Department of Small Business Services has developed a FREE NYC Craft Entrepreneurship Program to help crafters like you establish an online business so you can sell your products to the world and earn an income. Previous graduates have already begun to increase their sales as part of Etsy's online business community.
The NYC Craft Entrepreneurship Program is provided by the NYC Department of Small Business Services in a partnership with Etsy  and funded by City Community Development.