Start a Business Together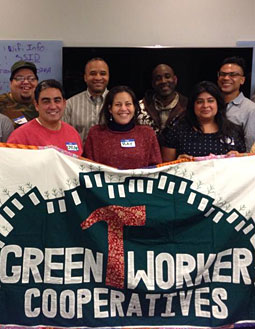 Do you want to create your own job, and learn how to hire yourself and your neighbors? You can start, own and manage a business, with others!  Green Worker Cooperatives is offering an intensive 5-month long training and support program that helps teams of aspiring entrepreneurs develop worker-owned businesses. Take advantage of this unique opportunity by attending the upcoming Information Session. 
Applicants accepted into the program receive:
• Over 100 hours of training by skilled experts
• One-on-One mentoring with a successful entrepreneur
• Legal assistance with business incorporation and structuring
• Web site development
• Logo design
• Training and support in fundraising
• Access to a peer-support network beyond the length of the course
• Greater visibility and name recognition for your cooperative
To RSVP now click here or call the REES Hotline at (718) 289-8100.