Seasonal Employment Opportunity! Rain Gardens Maintainer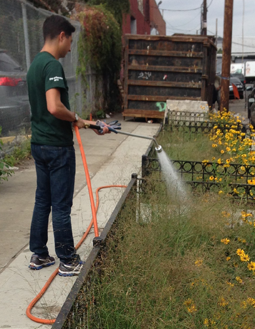 Employment opportunities available for the position of Seasonal City Park Workers!
The New York City Department of Environmental Protection (DEP) in partnership with various City agencies is seeking to hire City Park Workers to assist with general maintenance work of the City's Green Infrastructure Bioswales or rain gardens.  Rain gardens are specially engineered "curbside gardens" that absorb storm water during periods of high rainfall.
DEP is responsible for maintaining these green infrastructures that require specialized care and maintenance. City Park Workers are needed to assist in general maintenance work, and perform a variety of physical activities as part of their assigned duties.
** This is a full-time temporary position.**
Basic requirements are as follows:
No formal education or experience needed
Valid New York State Driver's License required and must be maintained for thee duration of employment
Pays $16.14 per hour (40 hours per week)
NYCHA Residents should select NYCHA as the referral source. 
For more detail and to apply for this job opportunity, click here