NYC Web Development Fellowship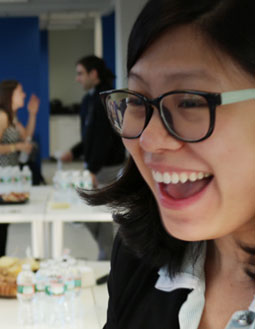 The NYC Web Development Fellowship is now accepting applications for its next training, which begins in January and will train participants in the skills necessary to kick off careers in web development. In order to apply you should be a NYC resident between 18 – 26 years old who does not have a four-year college degree or professional web development experience.
The program includes a five-month on-campus training, a 12-week paid internship in companies like BuzzFeed and Microsoft, and placement in technology jobs paying $65,000 or more. There have already been great outcomes from past cohorts' participants – in fact, 96% percent of participants from the first cohort are now in jobs with companies like Intel, Etsy, and Venmo at an average annual salary of $70,000. 
Applications are due at the end of this month, but applications are review on a rolling basis, so the sooner people apply, the better!