It's Tax Time 2017. Free Tax Services.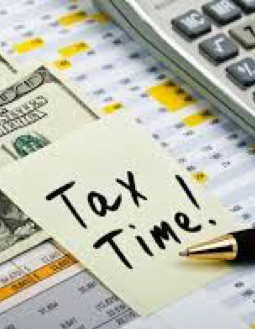 Food Bank For New York City is partnering with NYCHA's Office of Resident Economic Empowerment and Sustainability (REES) to offer
FREE
tax prep services to NYCHA public housing residents and NYCHA Section 8 voucher holders through the Virtual Volunteer Income Tax Assistance (VITA) program. These tax prep services are fast, free, local and available to anyone
earning $54,000 per year or less.  
Free tax preparation and e-file will be available at select NYCHA community centers and Jobs Plus sites starting the week of January 30th through April 13, 2017.
Click Here for Food Bank for NYC's FREE tax locations at NYCHA community centers and Jobs Plus sites.
 Benefits of FREE tax filing include:
You get quality tax preparation for $0 (no hidden fees).
IRS certified and trained tax preparers can help you claim all eligible refunds, including the Earned Income Tax Credit (EITC), worth up to $8,293and NYC Child Care Tax Credit (NYC CCTC), worth up to $1,733.
Quick, convenient and professional service. No long lines. Have your tax documents scanned, immediately returned to you, and receive a call or email when it's prepared.
What Documents Do You Need to File Your Taxes?
Proof of identity (e.g., driver's license or other photo ID)
Social Security cards for self, spouse, and dependents and/or Individual Taxpayer ID Number
Form W-2, W-2G, 1099-R (wage and earning statements)
Forms 1098 and 1099 (interest and dividend statements)
Bank account and routing numbers (if you are directly depositing your refund).
For a full list, click here.